Shop Now – Buy Mirka Products Online | Mirka Sandpaper, Abrasives & Polishes
Mirka USA Inc. is one of the leading producers of abrasives & sandpapers, polishes, and related finishing tools. Operating for thirty years, Mirka products can be found across the world in any industrial setting.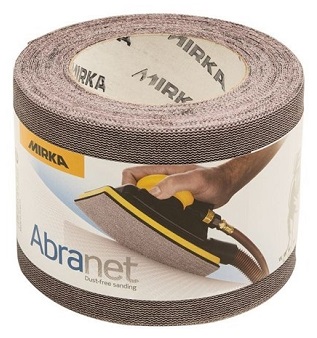 Use Mirka tools and accessories for:
Woodworking
Automotive repair and refinishing
Marine repair and refinishing
Industrial rollers
Metal processing and finishing
Shop Mirka sanders, pads, and polish online from Ward & Kennedy. This includes Polarshine, Mirka's unique line of polishing compound as well as the Mirka Leros extendable wall sander.
Order Mirka products for your industry-specific work:
Automotive refinishing
Composites
Construction
Marine production
Precision industries
Transport vehicles
Woodwork
Ward & Kennedy Business Solutions
Ward & Kennedy is a top supplier of products from the Mirka brand. In addition, Ward & Kennedy has been a designer, fabricator, and supplier of custom products since 1928. We provide digital/die-cut solutions to the footwear, metalworking, woodworking, plastics, textiles, leather, foam, custom machining, and water jet cutting industries. Ask our team to fulfill all your product or supply needs.