Vending Inventory Management
Industrial vending machines can be stocked with all types of inventory, both large and small. You can manage anything from tools to PPE to electronics. Basically, anything that is considered inventory!
There are several benefits to industrial vending that will lower inventory costs, improve productivity, and improve your company overall.
Here are a few key benefits: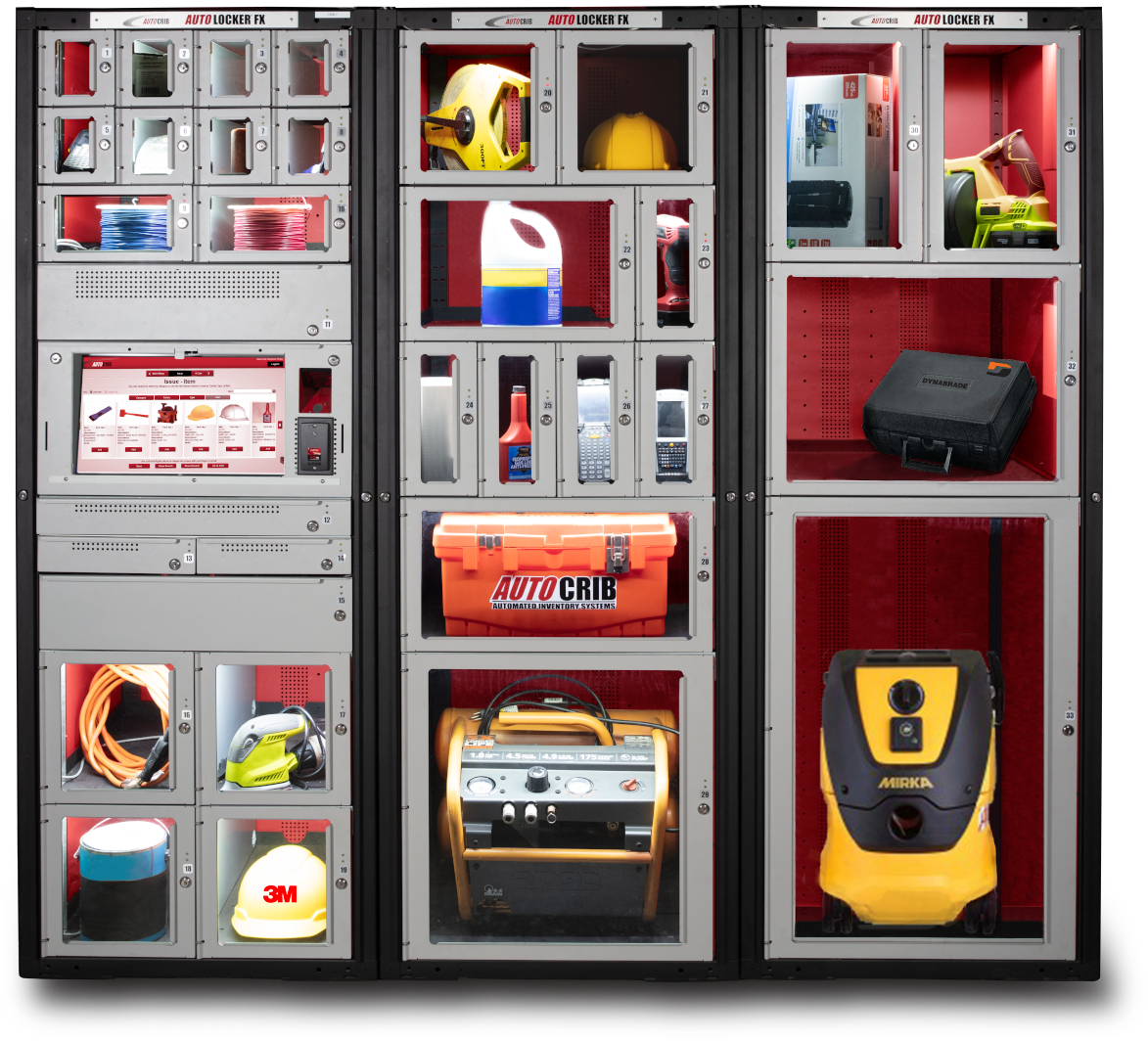 Reduce 20%-50% of your inventory spend.
Automate ordering, receiving, stocking, and maintaining inventory.
24-7 availability with accountability for employee transactions.
100% inventory visibility: Reduce stock-outs and obsolete inventory.
Significantly reduce consumption, hoarding, and theft.
Control employee and department spending.
Turn your inventory data into actionable information.
Improve job costing, inventory forecasting, and demand planning.
Reduce travel-time and other non-value added activities.
Access control by item, department, employee, job, machine, etc. for complete inventory control.
Increase use of re-grinds and reconditioned items.
Reclaim floor space.
Manage gauge calibration.
Lot control and FOD control.