Supply - Fulfillment
Order Fulfillment Service for Manufacturers and Commercial Suppliers
Need to outsource your warehousing services? Ward & Kennedy is capable of providing fulfillment shipping services on any scale. Supply chain fulfillment eliminates the need for our clients to find shipping for the products we sell and distribute, as well as the materials we fabricate and manufacture for them.
Based in southeast Wisconsin, Ward & Kennedy's 20,000 square foot building is capable of handling all of your commercial supply chain fulfillment needs. We can provide fulfillment services with an extensive, ongoing distribution program, or for a one time project.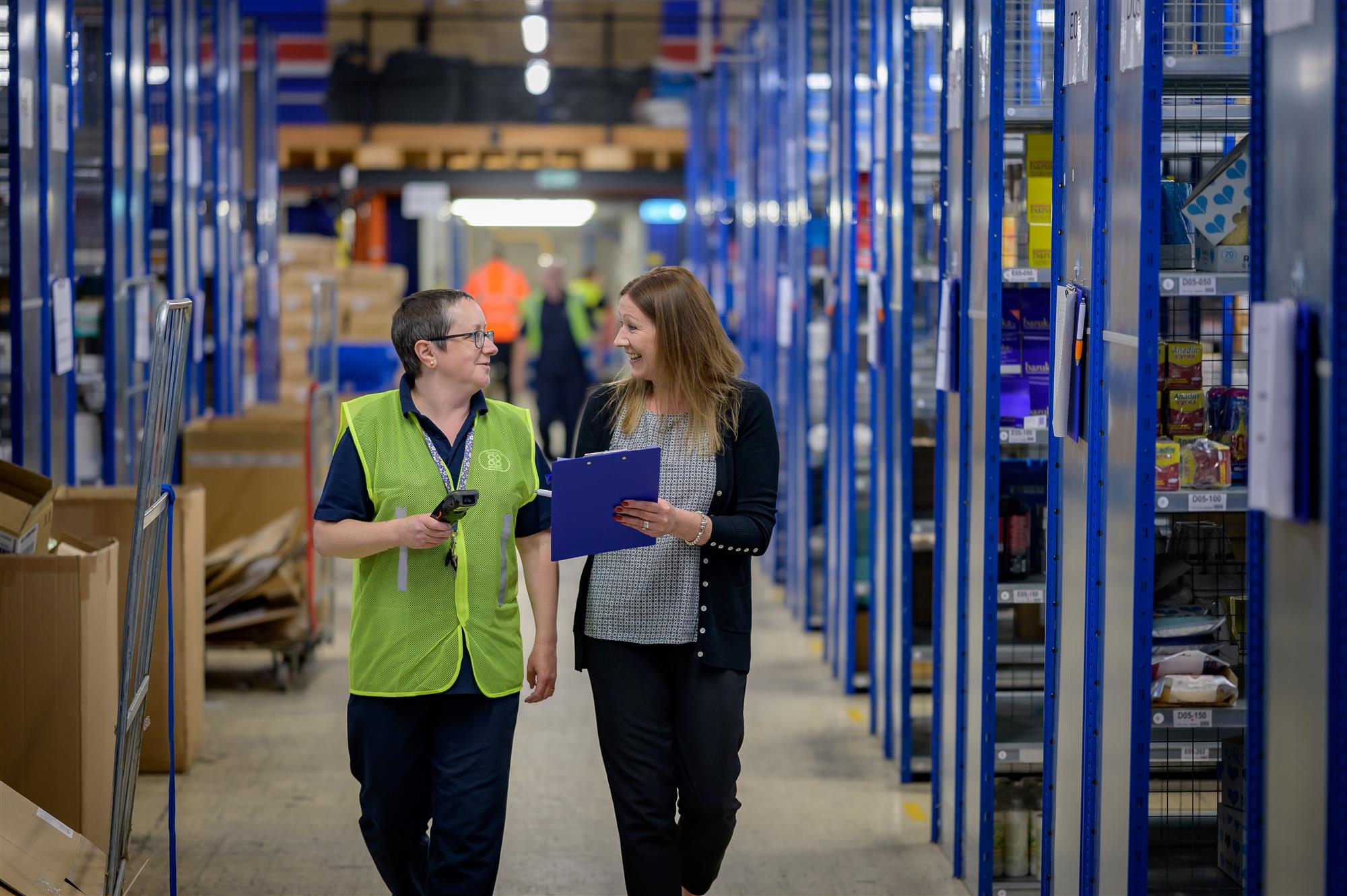 Fulfillment Services You Can Depend On
At Ward & Kennedy, our supply chain fulfillment solutions eliminate the hassle of sourcing shipping for the products you sell and materials you fabricate. We provide turnkey distribution straight from your inventory in our secure, controlled facilities. As your fulfillment partner, we handle the entire process from order receipt to final delivery. We integrate with your order management systems for seamless data exchange and inventory deductions in real time. With just-in-time fulfillment capabilities, we swiftly deliver products and materials as your operation schedules demand.
We Navigate Seasonal Market Demands
In distribution, effectively handling seasonal and market demand fluctuations is paramount. When markets expand, distribution centers must quickly scale up operations, while contractions demand resource optimization and inventory adjustment to prevent overstocking. Flexibility and agility are essential, with technology integration, accurate order fulfillment, and a customer-centric approach ensuring success. Ward & Kennedy excels in adapting to these dynamics, guaranteeing efficient product movement, cost optimization, and customer satisfaction, making us your trusted distribution partner.
Customer-Centric Excellence: Our Dedication in Distribution Services
Prioritizing the end-user customer is a strategic imperative at Ward & Kennedy, recognizing that every facet of the distribution process significantly impacts the customer experience. Why work with us?
Customer-Centric Focus: Distributors must prioritize accuracy, speed, and reliability in ensuring products reach the end-user promptly and in pristine condition.
Effective Communication: We establish effective communication channels to enhance customer satisfaction, keeping clients informed and engaged throughout the process.
Transparent Tracking: Transparent tracking systems ensure customers have visibility into the status and location of their orders, fostering trust and confidence.
Responsive Customer Service: Our responsive customer service team is dedicated to addressing inquiries, concerns, and special requests promptly and courteously.
Anticipating Preferences: We proactively anticipate customer preferences, offering value-added services like customization and package tracking to enhance satisfaction and loyalty.
Exceeding Expectations: Ward & Kennedy's commitment to a customer-centric approach ensures that every distribution service aligns with the ultimate goal of exceeding customer expectations.
Streamlining the Logistics Between Channels
At Ward & Kennedy, our specialized distribution services ease logistics between your manufacturing channel and your retailers' or resellers' channels. We receive your finished products in our secure, controlled facilities and take over all aspects of order fulfillment on your behalf. Our systems seamlessly integrate with yours and your resellers for efficient order information exchange, inventory management, and tracking. We can handle compliance labeling, pricing, specialized packaging, kitting, and more to meet downstream partners' needs. Let us manage the entire distribution process so you can focus on manufacturing while we enable frictionless movement of goods between your channel and your resellers' channels.
Serving All Your Business Supply Needs
Trust Ward & Kennedy to help meet the shipping supply needs of your business. We have been designing, fabricating, and supplying industries across the globe since our founding in 1928. Beginning with footwear, we've grown to metalworking, woodworking, plastics, textiles, leather, foam, custom machining, and water jet cutting. Whatever the industry, Ward & Kennedy is your solution for supply fulfillment.